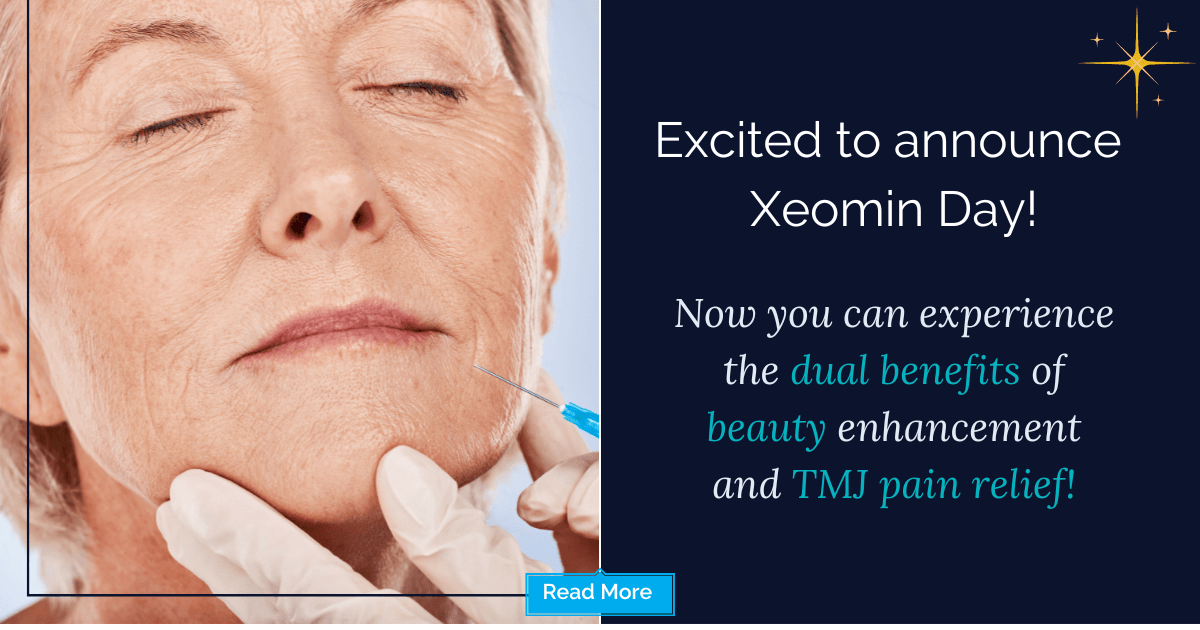 07 Aug

Discover the Beauty & Relief of Xeomin!

We are excited to announce our upcoming Xeomin day in August, where you can experience the dual benefits of beauty enhancement and TMJ pain relief!

Xeomin, an FDA-approved injectable treatment, is not only fantastic for smoothing out frown lines,  crow's feet and lip lines but can also work wonders for alleviating TMJ discomfort.

The incredible benefits of Xeomin include:
 Smooths away fine lines and wrinkles, giving you a refreshed look
 Relaxes jaw muscles, providing relief from TMJ pain
 Quick and virtually painless procedure
 Little to no downtime, so you can get back to your day with ease
Dr. Riggs will be available for personalized consultations to discuss how Xeomin can enhance your beauty or provide TMJ relief. Don't miss this fantastic opportunity to look and feel your best!
Spaces are limited, so be sure to call Riggs Family Dentistry at (772)220-4171 to schedule your Xeomin appointment. Embrace beauty and find comfort in one amazing treatment!