INVISALIGN DENTIST STUART, FL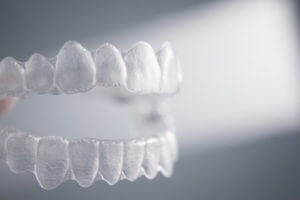 Dr. Crystel Riggs in Stuart, Fl is a certified provider for Invisalign for over ten years. She has taken several specialized courses to be able to offer the option of these "clear braces" to her patients in the Stuart, Palm City, Port Lucie, Hope Sound, Jupiter and Fort Pierce areas.
There are many options available for teeth straightening today. The traditional metal braces are slowly being replaced with clear brackets and now the even more popular Invisalign clear aligners. Instead of wearing bulky braces that trap food, our patients are telling us they love these new types of "clear aligners". They find that it's more convenient since they can remove them to eat and clean their teeth easier as well. In addition, they are virtually invisible, which a lot of our patients appreciate.