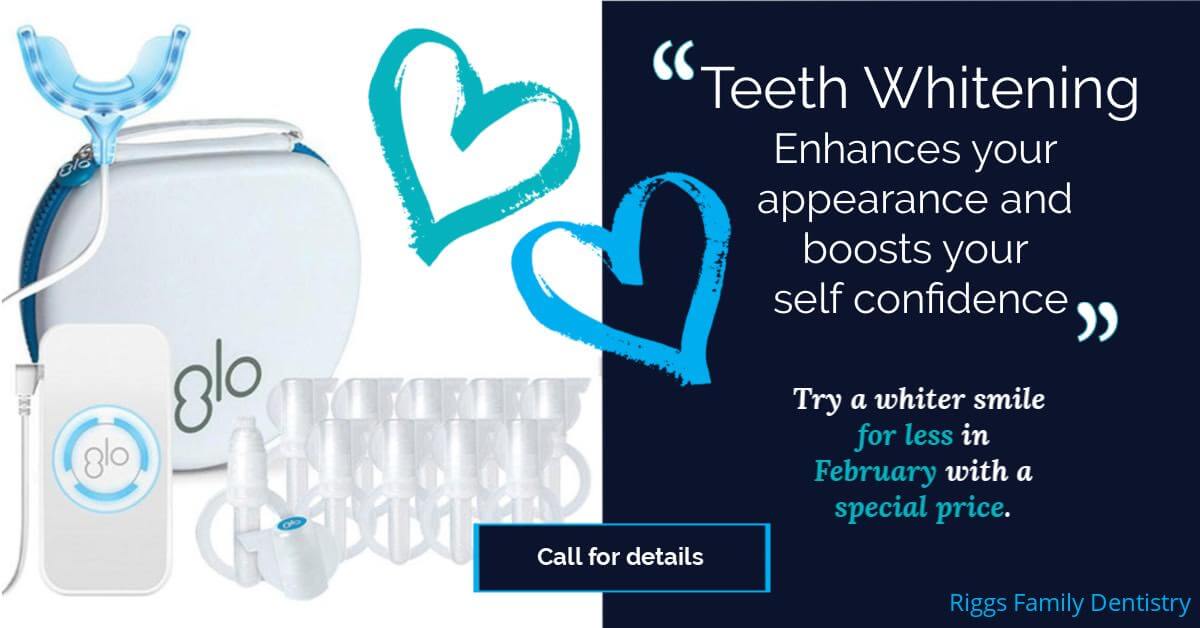 14 Feb

RFD Teeth Whitening Special for February

If you are on the fence about teeth whitening, Riggs Family Dentistry has the perfect solution to help you achieve a brighter, healthier smile. Teeth whitening is not only a safe life-enhancing process, but it can also have a positive effect on your physical appearance and psychological health.  It will make you want to smile more, and when you smile, you feel better, and so does everyone around you.

The more you smile, the better you feel. Smiles are contagious……. Start the trend!

If you'd like brighter, whiter, and healthier teeth, RFD has the perfect solution. Try our GLO whitening system for less in February.

The patient must be evaluated or have a current exam. Call our office today for more information.