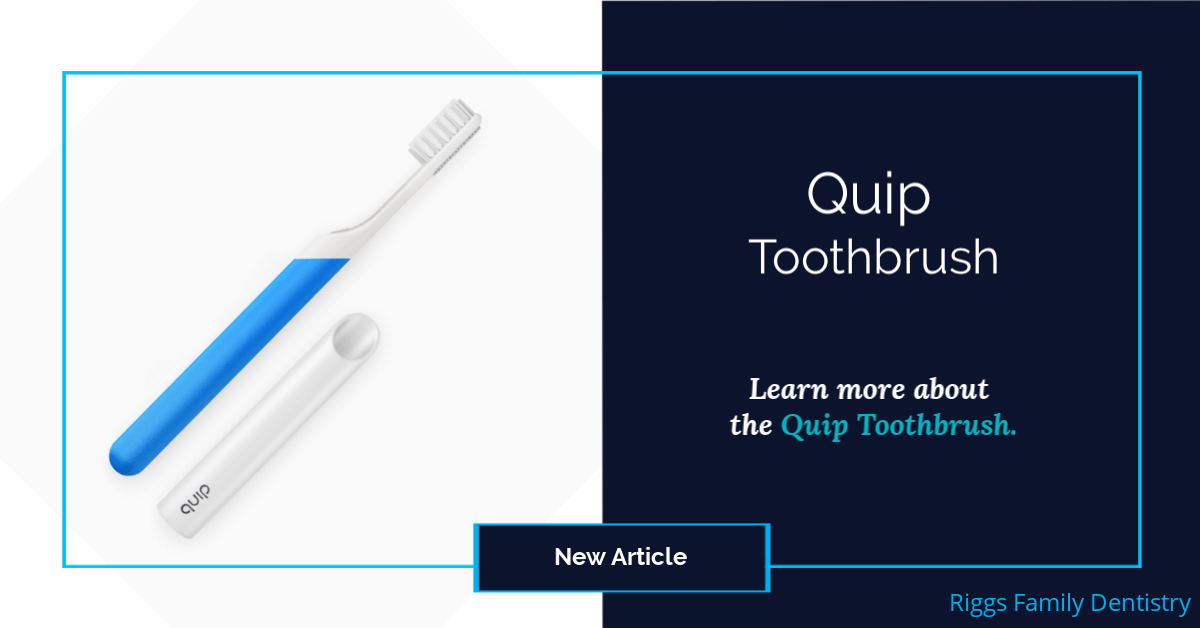 06 Jan

Learn More About the Quip Toothbrush

Quip's take on the electric toothbrush aims to be practical, affordable, and stylish. Co-Founder Simon Enever, got the idea after receiving some advice from a dentist about his brushing habits. He found that many Americans run into dental problems due to poor brushing habits. Complicating matters, toothbrush manufacturers and marketers rely on gimmicks and features that serve no practical purpose.

According to the American Dental Association (ADA), the top three brushing mistakes are:

Using a toothbrush for too long
Not brushing long enough
Brushing too hard

Quip is designed with these common pitfalls in mind, seeking to aid the user in good brushing habits by its very design.

Overusing a toothbrush not only harbors germs but also reduces the efficacy of brushing. The ADA recommends replacement every three months. Quip makes this process easy by offering a subscription service for all of its products.

Toothbrush heads, floss, toothpaste, and toothbrush batteries can all be set up for automatic refills every three months. Starter packages exist for both their full-sized and children's toothbrushes that include the toothbrush and a discount on a refill plan. The adult brush starts at $40 and the kids brush at $25. This includes a $5 discount if you include toothpaste. The refill plans start at $15 and $10, respectively.

Dentists recommend that we brush our teeth for two minutes, twice a day. Ensuring that full two minutes of brushing is not something that most of us think about in the act of brushing. To help, Quip comes with a built-in two-minute timer. Also, Quip pulses every 30 seconds to help you track the time and guide your progress around your mouth.

Electric toothbrushes, in general, can prevent brushing too hard. Simply set the brush against your teeth and let the motor do all the work. Different toothbrushes offer different stroke speeds. Quip moves the brush head at 16,000 strokes per minute, much slower than comparable electrics, though still more than enough to effectively remove plaque. Shorter, tooth-size motions clean more efficiently than manual brushing and prevent damage to gums and enamel.

While Quip is designed to meet ADA guidelines for an effective toothbrush, the designers also want it to fit modern sensibilities of style. Sleek lines, a shiny metal handle, and a matching, mountable cover/stand are minimalist and unobtrusive. Quip will fit in with any bathroom decor due to its low-impact aesthetics and low-impact price.