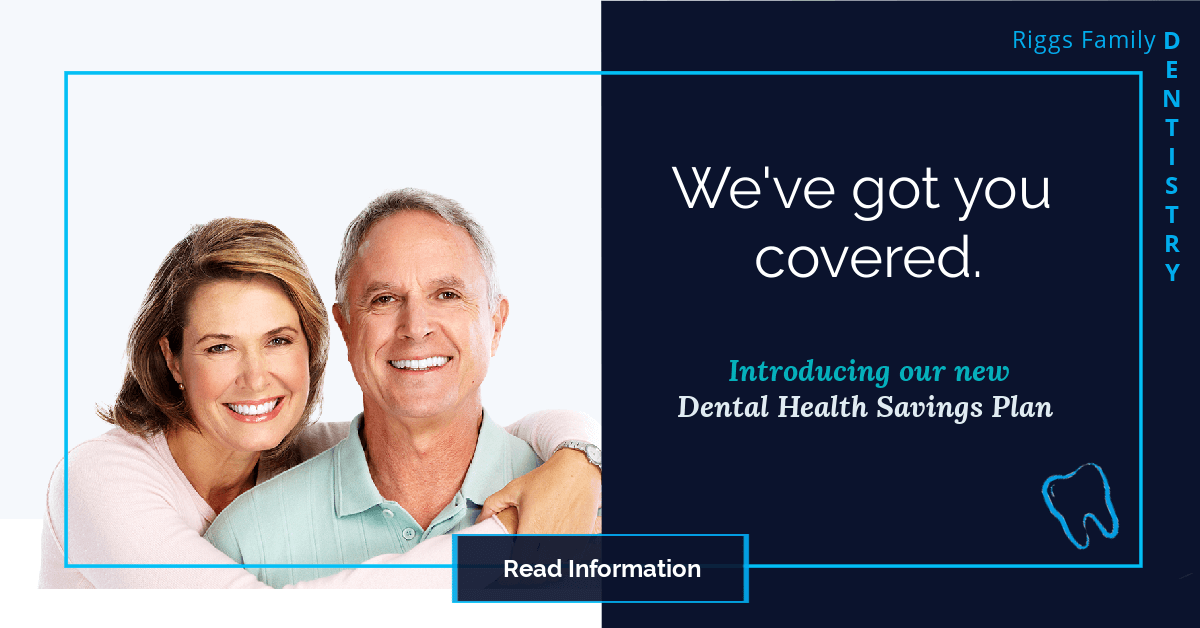 03 Sep

Introducing Our Dental Health Savings Plan

Don't have dental insurance? Or do you have insurance with high deductibles, long waiting periods, or one that requires you to see only their providers? Riggs Family Dentistry doesn't want the cost of dental care to keep you from getting the treatment your teeth and gums need.

With Riggs Family Dentistry's Dental Health Savings Plan, you can receive the oral health treatment you need to protect your beautiful smile for about a dollar a day!

Our dental health membership plan is not insurance; it has no annual maximum, no waiting periods, no pre-existing conditions, no missing tooth clause, no deductibles, and is more affordable.

Our team members are happy to share more information about our Dental Health Savings Plan.

Call us today and feel confident that your dental needs are taken care of.