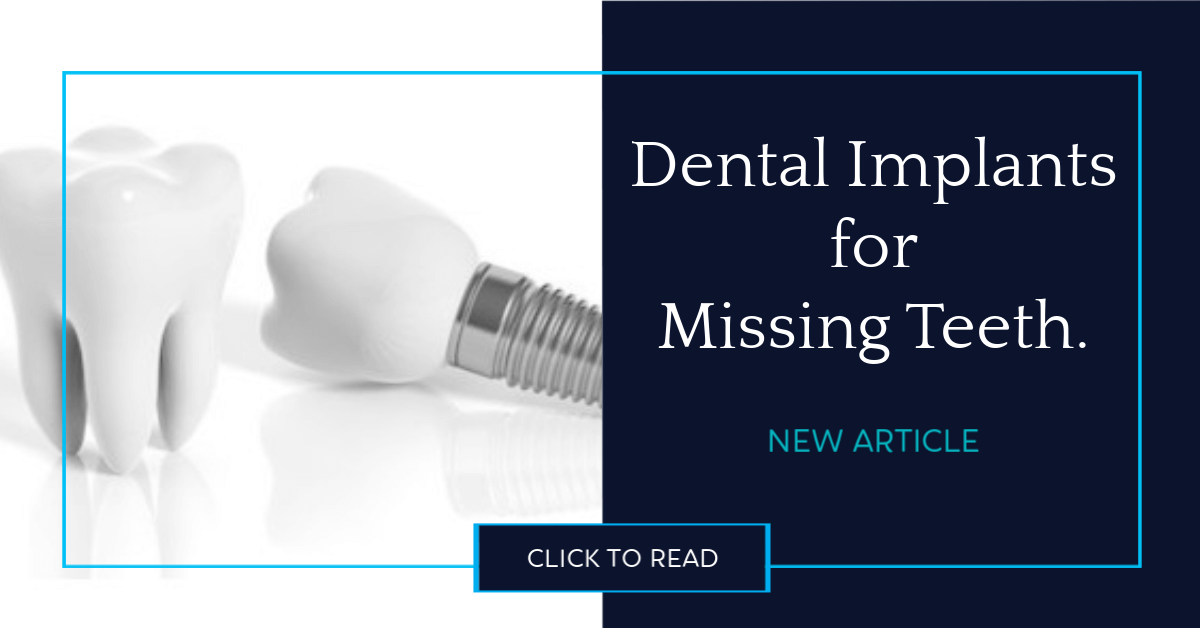 08 Feb

Dental Implants for Missing Teeth

Dental implants are an excellent long-term solution for missing teeth and act as a strong foundation for permanent crowns, bridges, or dentures.

Dental implants appear and function like natural teeth, compared to other tooth replacements, like removable partial and full dentures, or fixed bridges.
​Why Dental Implants?
With an extremely high success rate, dental implants are the best and longest-lasting way to replace missing teeth because of implants –
preserve the underlying that supports the tooth; this bone would deteriorate if the tooth is lost
do not decay
look and feel just like a natural tooth
allow you to chew, smile and speak with confidence again
preserve face shape
A small, screw-shaped titanium post is inserted into the bone to replace the root part of a missing tooth. The procedure requires only local anesthesia. Once the implant is placed, a custom-made permanent crown is fixed over the implant as a long-term solution for your missing teeth.
Dental Implants can be used to –
Replace a single tooth, restoring function and saving neighboring teeth from collapse.
Replace multiple teeth if you are missing more than one tooth in a row; the implant teeth act as supports for bridgework
Replace all teeth permanently
To learn more about dental implants, teeth cleaning and cosmetic dentistry, consult the leading dentist in Stuart, Florida; call Riggs Family Dentistry at 772-220-4171 Today. Riggs Family Dentistry is designed to be inviting, comforting, bright, and full of friendly, caring people dedicated to bringing patients the finest quality family and cosmetic dental care.